Custom Addiction Treatment for Women
At Windward Way, we specialize in treatment programs that are individualized from the moment you step through the door. Treatment for women is one way that we create an atmosphere that is conducive to a healthy, happy, and safe environment that is needed for one to heal from their addiction and any co-occurring mental health issues. Windward Way gives you options; because your healing journey is all your own. We have a wide variety of therapeutic and holistic addiction treatment therapies for you to choose from. You'll find everything you need to find life-long freedom from addiction and build a life you love and are proud of.

Together with our team of doctors, psychologists, and counselors, you'll help create a personalized addiction treatment program tailor-made to support your healing and growth. Including substance abuse treatment methodologies such as cognitive behavioral therapy, experiential therapy, as well holistic approaches like meditation and yoga, you'll create your own unique mix to maximize healing and give you the best possible chance at recovery.
Our cutting-edge treatment options for addiction treatment:
Treatment for Addiction: Woman-Oriented
Our specialized treatment programs, including detox and residential, are a nurturing, supportive and structured space that fosters personal responsibility within a loving and empowering sisterhood of women. The unique advantage of Windward Way's inpatient detox center is that you will receive round the clock supervision from our doctors, clinicians, and personal assistants. We want you to feel confident that we take your health seriously and keep your personal information private and safe.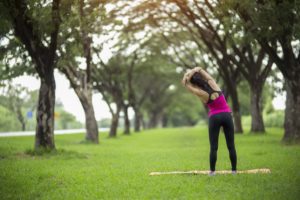 We have programs and expertise to treat a variety of addiction types, as well as the tools you'll need to heal from emotional, behavioral, and mental issues. While the consequences are mostly the same and can affect the physical, psychological, social, and financial life of a person struggling with addiction, there are some gender differences when it comes to substance abuse treatment.
While addiction treatment should be customized to an individual's needs regardless, women require special attention as their patterns of use, and the physiological effects of substance abuse can be different than that of men's.

According to a report from The National Institute on Drug Abuse, both men and women are likely to use almost all types of illicitsubstances and become addicted to them. However, women are more susceptible to cravings and relapse. Furthermore, women, and especially minority women, may face unique issues during treatments, as they are likely to be victims of rape and violence, two main factors that can cause addiction. For example, women are the primary victim of sexual violence, which often leads to Post Traumatic Stress Disorder (PTSD.) As such, women are not only more likely to be diagnosed with depression, but the condition may persist longer in women than in men. This also comes into play during addiction treatment. Someone seeking help for an addiction, and possible co-occurring disorder, need to feel safe and secure so that their healing process can be in full strength. Men in this atmosphere can impede healing.

When it comes to creating an effective substance abuse treatment for women, experts need to take into consideration not only their addiction, and it's physical and psychological implications, but also the context. A woman's relationship with her family, her socioeconomic status, and culture play a crucial role in managing her addiction.

That's why rehab centers for women tend to create a certain level of sisterhood between the patients, helping them become the individual support systems for each other and care for one another during recovery. An experiential therapy program has also been proven to be highly effective for women as it pulls them from their solitude and encourages them to take part in fun and exciting experiences.

Because the effects and socioeconomic implications vary, women need a gender-targeted approach. The treatment should include:
Understanding the role personal relationships played in developing the addiction;
Addressing women's unique health concerns;
Addressing the gender role and expectations attributed to women;
Creating a safe and secure environment for the most-opportune level of healing;
In addition to these factors, care providers should also consider the challenges most women face when trying to access treatment, such as the stigma associated with drug abuse, lack of programs for pregnant women, fear of loss of child custody, and so on.
ASKING FOR HELP ISN'T EASY
Our admissions counselors will guide you or your loved one through the admissions process and treatment options. Assessments are always free and 100% confidential.