Drug & Alcohol Treatment Options in Southern California
Article Overview: Treatment Options in Southern California
The abuse of drugs and alcohol is a serious problem nationwide. According to the NIDA, about 16.5 million Americans aged 12 years and older have serious substance abuse problems, and around 9.4% of the population had used illicit drugs within the past year in 2013. Drug use is highest among people in their late teens and twenties, with nearly 22.6% reporting illicit drug use within the last month.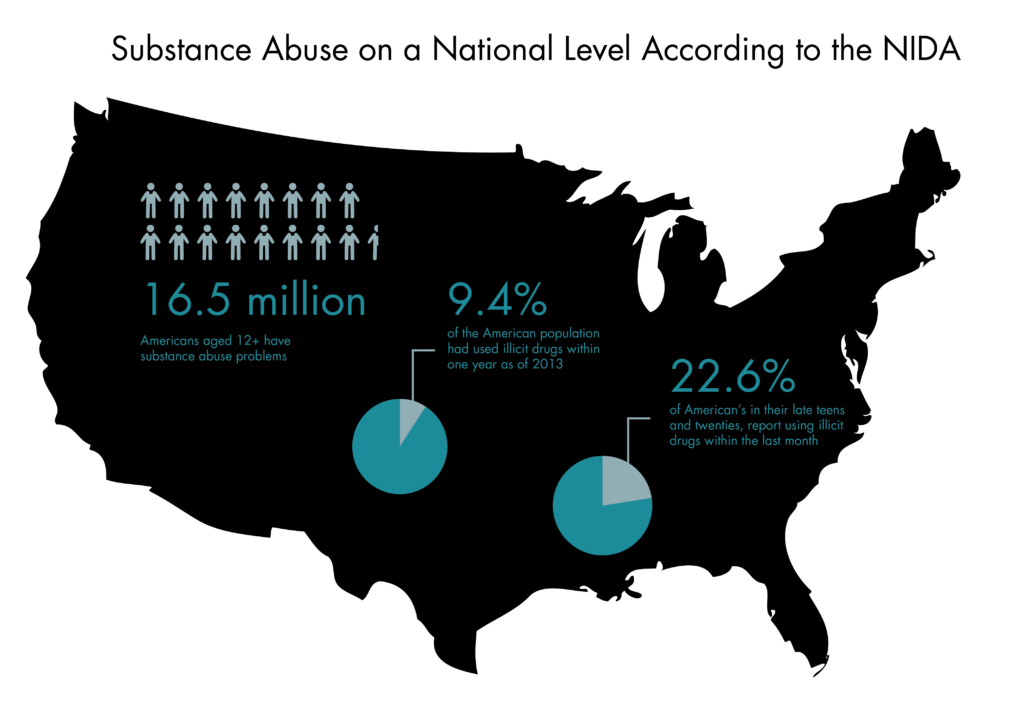 In California, drug abuse and alcoholism are serious issues. According to a study conducted by the Obama administration, California was one of the top-ten states for the illicit use of drugs, including marijuana and methamphetamine, as well as alcohol abuse.
Because of this, there are a variety of different options for drug and alcohol treatment in Southern California, and in the entire state. In this guide, we'll take a look at some of the resources and treatment options available for Southern Californians who are looking for help with substance abuse problems, and discuss the specifics of treatment.
Inpatient treatment refers to drug & alcohol treatment sought by addicts who voluntarily commit themselves to a hospital or a treatment institution. "Inpatient" refers to the fact that these individuals typically have an extended stay at the facility.
In Southern California, treatments usually last between 28 days to 90 days, depending on the extent of substance addiction, co-occurring disorders, and patient co-operation. Usually, the patient will go through a period of "detox", followed by psychological therapy, counseling, and medically-assisted treatment to help them mitigate the effects of withdrawal.
A list of inpatient programs and centers can be found on the Orange County website, which may be helpful for addicts seeking inpatient treatment in Southern California.
Outpatient drug & alcohol treatment is characterized by attempting to recover and get sober outside of a clinical setting. This type of treatment allows patients to continue living their lives at home, and even attend school or go to work while recovering from drug and alcohol abuse.
This treatment may consist of cognitive behavioral therapy in a clinical setting, as well as a period of detoxification, family therapy, and the attendance of a 12-step program such as Alcoholics Anonymous or Narcotics Anonymous. AA and NA meetings can be found on the LA County Alcoholics Anonymous website, and the Southern California Narcotics Anonymous website.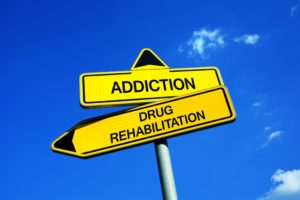 These programs are designed for patients who do not need the 24-hour care and security of an outpatient program, but require more medical care and attention than addicts who are going through an exclusively-outpatient program.
Clinical treatment and observation are available, and often used during the detoxification process. Then, outpatient care is tailored to each individual's needs, allowing for comprehensive and holistic care.
In Southern California, many of these programs take place at specialized "ranches" and rehab centers, which allow patients to change their day-to-day habits, and experience a different lifestyle that can help them break past their addiction.
Support groups are almost always a component of recovery and rehabilitation, both in inpatient and outpatient programs in Southern California. Here is a short list of some of the most helpful support groups and charities working to provide drug & alcohol treatment in Southern California
The Salvation Army provides education programs, support, housing, counseling, food, and more for recovering addicts.
Narcotics Anonymous helps connect addicts with recovering addicts, and aids in navigating addiction.
Known for its 12-step program, AA has become one of the most popular support groups to help with the treatment of alcoholism and alcohol abuse.
There are also a variety of outpatient substance abuse support groups at recovery and care facilities across Orange County and Southern California.
Sober living homes are often chosen by recovering addicts if they were previously living in a dangerous situation, or somewhere that did not allow them to escape addiction. For example, if they were living in a home with other addicts, or were involved in an abusive domestic situation. It is estimated that 40-60% of addicts who return to their previous living situation have a relapse.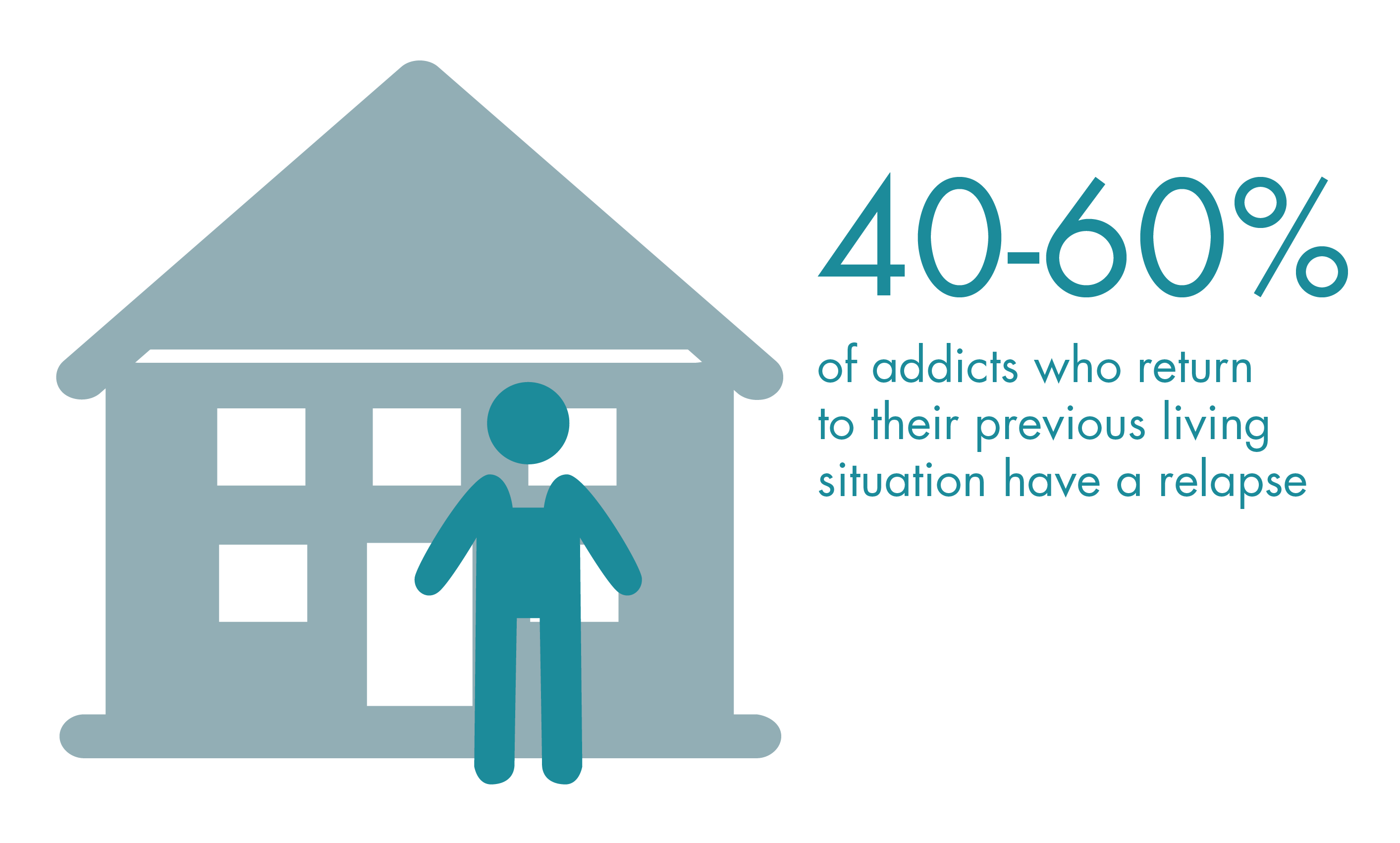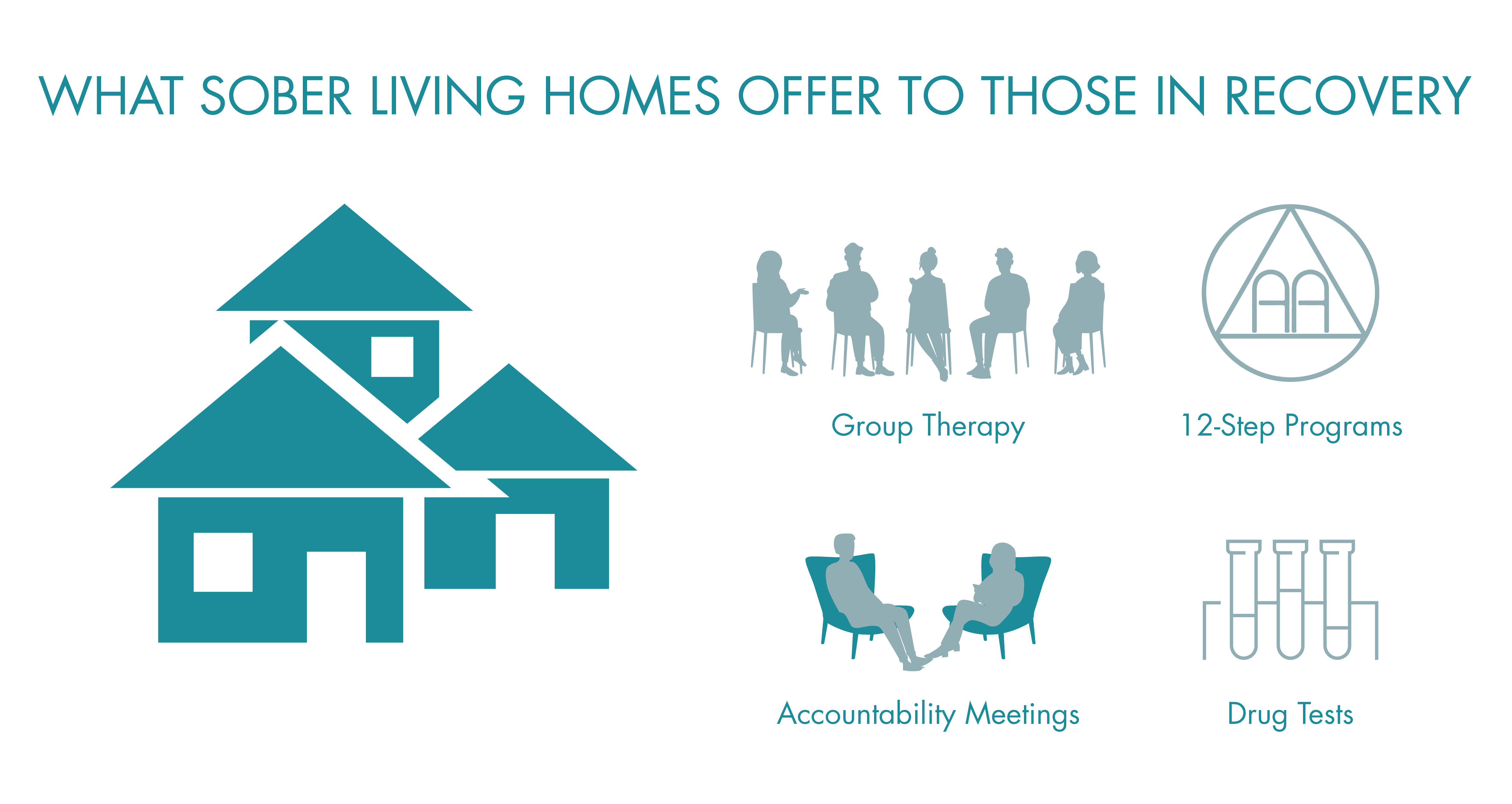 Sober living homes are communities throughout Southern California designed for addicts. Typically, these communities include group therapy, 12-step programs, accountability meetings, drug testing, and other features that ensure a patient's sobriety remains intact during their initial stages of recovery.
Often, in Southern California, these homes are located near the beach and other recreational areas, to help addicts discover new hobbies and other interests that can help them avoid their previous bad habits.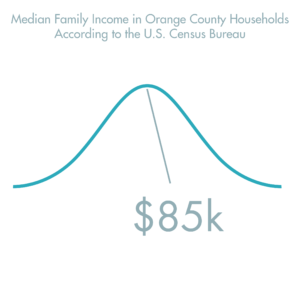 The median family income of Orange County households is over $85k according to the U.S. Census Bureau, which is much higher than most surrounding areas, and the rest of the United States.
Because of the relatively high level of wealth in Southern California and Los Angeles, there are many private and luxury rehabilitation centers in the area.
Private and luxury rehabilitation centers may be in-patient, outpatient, or combine some attributes of both. Typically, they are located in remote areas in Southern California, far away from the people that the addicts may know. They usually include features such as on-site catering, private rooms, pools, recreational facilities, and other such luxurious features.
While they are effective, they are often too expensive for most addicts, and are primarily used by the wealthy, who have the resources for a more comfortable rehabilitation experience in Southern California. However, there is currently no known difference in relapse rates, when comparing luxury and standard rehabilitation centers.
Holistic rehabilitation focuses on more than just drug and alcohol abuse. These programs focus on the mind, body, and spirit, and on how patients can treat all areas of their health, and their life.
Often, these programs are focused on moving patients away from their standard day-to-day life. In addition to helping with detoxification and addiction, they focus on treatments such as meditation, creating healthy meal plans, and therapies such as massage and acupuncture.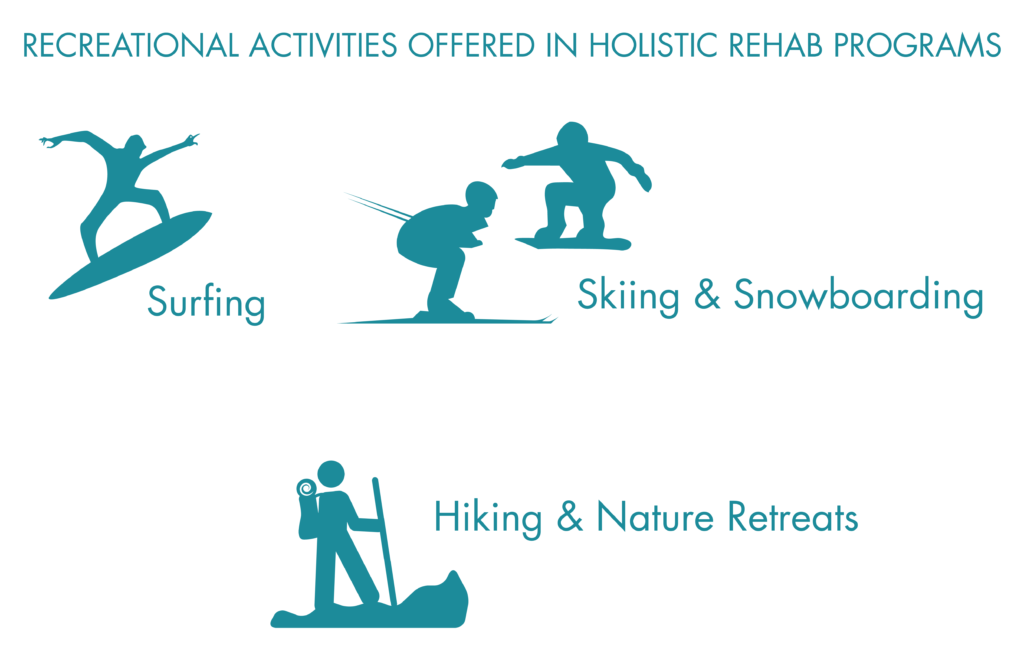 Participating new hobbies and activities is also often a huge part of holistic rehab in Southern California. Many of these facilities offer recreational activities such as learning how to surf in Huntington Beach, or skiing and snowboarding at Bear Mountain or Snow Summit Ski Resort.
Hiking and outdoor activities are also often used in therapy. Periodic retreats into nature help patients gain perspective, and the scenic beauty of Southern California's mountains and plains helps to inspire patients and allow them to enjoy their newly-sober lifestyle.
Substance abuse does not usually occur in a vacuum. Often, mental health issues occur alongside substance abuse, either due to the previous history of abuse, or because a pre-existing mental health condition has been a contributing factor in addiction.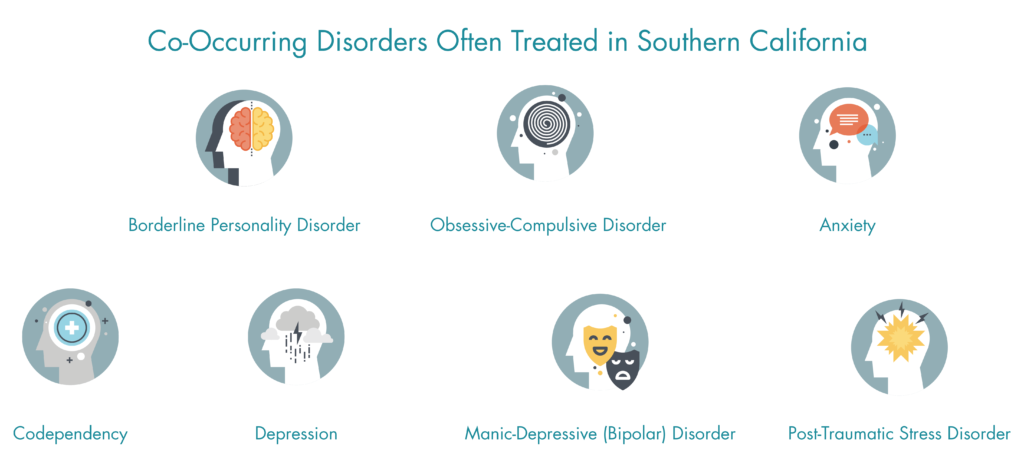 Most treatment options in Southern California offer treatment for co-occurring disorders such as:
Anxiety
Depression
Codependency
Borderline personality disorder
Manic-depressive (bipolar) disorder
Post-traumatic stress disorder
Obsessive-compulsive disorder
Treatment for these issues is usually delivered alongside counseling and therapy for addiction, and cognitive-behavioral therapy to help identify the cause of both addiction and mental health issues.
The Californian government has a variety of options for state-funded treatment that can help addicts with few resources get the help that they need for their addiction.
State funded rehabilitation is often required if an addict has been convicted of a crime related to their addiction, such as child abuse, reckless endangerment, and driving while under the influence.
Harm reduction services are slightly different than other treatment options available in California. Rather than provide therapy and detoxification, harm reduction services seek to reduce the harm caused by drug and alcohol addiction.
This is done by providing a safe, judgment-free place where addicts can get resources and services that will help them reduce the harm their addiction has on their lives, and on society at-large.
California has been at the forefront of this movement. Jerry Brown signed two major harm reduction bills in 2014, which helped expand pharmacy access to naloxone, a lifesaving anti-opioid, and provide Californians with expanded access to clean, sterile syringes.
Availability
Given the large population of the state, there are a large variety of widely-available treatment options and facilities. According to the OC Register, there are more than 1,100 rehab facilities in Southern California and Orange County alone.
Quality of care and amenities
Most Californian rehab centers are built to emphasize the beauty of California, and are often located on beaches, in mountainous areas, and other places that help patients experience a new kind of lifestyle, and break the cycle of addiction. In fact, many people from other states come to California specifically to seek treatment at these rehab centers.
Staff credentials
State regulations mandate certain credentials and staff be on-hand to open a Southern California rehab facility. Substance abuse counselors must be certified by the DHCS of California, and caretakers and other staff must also undergo substance abuse training, to ensure that they are up to the task of treating addicts.
Requirements to operate a facility
All drug and alcohol recovery centers must be certified by the DHCS of California, and pass rigorous quality control standards from the Substance Use Disorder Compliance (SUDC) branch of Licensing and Certification (LCB). This ensures that all facilities have adequate staff, facilities, and resources in Southern California.
Cost
The cost of treatment at Californian detox centers varies, depending on the services offered, eligibility for federal programs like Medicaid, insurance, and other factors, but it's on-par with the cost of treatment nationwide.
Rehab treatment in California is often a great choice, because of the high quality of Southern California rehab programs, the sheer number of different facilities available, and the unique holistic treatment options available in the state.
Windward Way – The Best Choice For Drug & Alcohol Treatment In Southern California
Windward Way is located in Costa Mesa, California, and we have been providing professional treatment for addicts for years. While the facility started as a small retreat providing care for only about a dozen men, it has quickly grown – and today, it serves Californians who are seeking rehabilitation and recovery from alcohol, as well as a variety of other substances including opiates, marijuana, benzodiazepines, methamphetamine, cocaine, and more.
Rehabs across Southern California offer holistic treatment that includes detoxification and clinical monitoring, as well as core programs, and have been proven to be successful at treating addiction. They also offer transitional services to help patients get back to their normal lives, and post-treatment support to ensure that recovering addicts have all of the resources they need to break the vicious cycle of addiction.
Whether you or a loved one is considering treatment for substance and alcohol abuse, Southern California is an ideal choice.
This guide is intended to be informational. If you are considering help for you or your loved one and would like more information, please consult a medical professional or licensed treatment facility.