How to Locate a Marijuana Drug Rehab Center
It is a common belief that marijuana use does not lead to addiction, and therefore it is less dangerous than other illicit drugs. While it may be true that marijuana may not cause the same level of dependence as other substances, long-term use may lead to what the National Institute on Drug Abuse calls "marijuana use disorder," which is a form of addiction and can require a marijuana rehab.
The institute also reports that as many as 30% of users may develop this disorder, especially those who have started taking the drug from a young age. Since marijuana has been classified as legal in some states, its usage has increased through the years. However, medical research shows that patients should not ignore side effects, should they occur.
Those affected by marijuana's side effects should seek treatment in rehab facilities that offer specialized programs for this type of addiction.
How Long Are Marijuana Rehab Treatment Programs?
Addiction is a chronic disease. As such, long-term treatments prove to be far more effective inpatient rehabilitation than short-term ones. Marijuana addicts may remain in treatment for one, two, or three months, depending on the severity of their condition.
Rehab facilities that offer inpatient care target not only the physical part of the detox process (withdrawal) but also provide behavioral therapy sessions. These methods are meant to help patients understand the issues that may have led to addiction and give them the tools to handle future cravings and avoid relapse.
What Can I Bring with Me to Marijuana Rehab?
Rehab centers only allow patients to bring in the bare minimum, and most of them have strict policies. In most cases, patients can bring the following items:
A contact list of family, friends, or those who are involved in the treatment
Everyday jewelry (such as wedding rings, or other objects that are emotionally valuable to a patient)
Current medical prescription and medication for other health issues;
Most facilities also have a strict dress code, so patients must consult these rules before being admitted.
What Type of Staff Works at an Inpatient Rehab Center?
Most inpatient marijuana rehab centers are structured as follows: the medical professionals who handle the rehabilitation process and the administrative staff who run the day to day operations. Inpatient centers also employ housekeepers and residence managers.
The medical staff has all the necessary training to address addiction holistically. They focus not only on treating the withdrawal symptoms but also the psychological afflictions and emotional trauma that patients are struggling to overcome. As such, most facilities offer a wide array of treatment programs such as yoga, counseling, or sports.
How Does Family Therapy Work in Drug Treatment?
Family therapy employs the notion that it is more efficient to target the group as a whole, rather than just the individual. A family shares a particular bond between its members, and this therapy method works towards changing one component of the relationship, improving the bond and helping family members reconnect with each other.
The U.S. Department of Health and Human Services claims that this method is vital in a patient's rehabilitation process. Individuals can often feel abandoned during rehab, so integrating their loved ones into their therapy can have positive results to their mental state. Moreover, family members can often struggle to deal with addiction, and such treatments aim to offer them a support system even if they are not the ones admitted to the marijuana rehab.
What Types of Skills and Training Programs Do Treatment Centers Offer?
Once the patient has completed their medical detox process, they are subsequently involved in several behavioral therapies that aim to rehabilitate them, help them learn how to handle drug cravings, and avoid relapsing.
The particular methods for these therapies differ from clinic to clinic, though most will offer individualized treatment plans for patients, depending on their particular condition.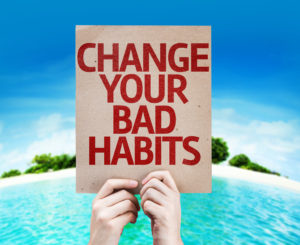 Some methods include:
     

Counseling

     

Individual, group or family therapy

     

Meditation and yoga

     

The 12-step program 
Get Treatment Now
The success level of addiction rehabilitation depends on the patient's condition once they enter the marijuana rehab center. It is vital to enroll in such programs and start getting treated as soon as possible.
How Windward Way Provides a Treatment for Excess Marijuana Use Like No Other
Many who reach out to Windward Way Treatment Center want to know the answers for these three top questions: will the young man with an issue with marijuana be safe and treated well in our marijuana rehab program—and most importantly—will the substance abuse rehab for marijuana be helpful to set a new path for a life of recovery?
We can answer the first two questions with confidence. Most assuredly yes! We work hard to provide both compassion & individualized structured care. We employ multiple modalities to get at the root causes of marijuana use. Since everyone's situation is different, we build a customized rehab for marijuana on a case-by-case basis. No one is left out.
On top of that, our experts continually receive an ongoing education of how best to treat the compulsive use of marijuana. We want to pass on the answers you're seeking a solution to your problem. Since we're here 24/7, reach out right this moment: 855-491-7694.
Marijuana: An Addictive Substance We Effectively Treat
Some people say that marijuana is not an addictive substance. We beg to differ. Research has shown that up to 30% of people who use this drug will develop not only a psychological affinity to continue using, but also acquire a marijuana use disorder. When a person becomes addicted to marijuana it means that even though the use of the drug is interfering with daily life, the person cannot stop using.
Since our medically assisted marijuana detox treats each person on an individual basis, we will craft a transition for you as you move into our inpatient marijuana rehab. One complication with marijuana today is the drug's legal status in some states. Despite the recent changes, we still gauge each person's use of that substance with one lens: is it destroying their life? After all, alcohol has been legal for some time, and it wrecks lives all the time.
The rehab center at Windward Way has had widespread success with our addiction treatment program to stop a dependency on marijuana in its tracks. You'll be surprised how straightforward our admissions process is. You or someone you care deeply about won't have to keep living without hope for the future. Finally, an alternative to being stoned all the time will be readily available. (Plus, your monthly pizza budget will go down significantly!) Call us now to begin your new life: 855-491-7694.