Understanding Female-only Treatment Centers
Addiction affects women and men differently. Relapse rates are also different from men and women, and women are subject to unique risk-factors that can make achieving and maintaining sobriety more challenging, but not impossible. Treatment for addiction must be individualized and tailored for each patient's need. For some, they may benefit from a gender-specific rehab center.
What are the gender differences in addiction?
In general, men are more likely to abuse alcohol and exhibit binge-drinking behaviors than women. They are also more likely to use drugs and abuse prescription medications. However, alcohol use disorder and drug addiction do not discriminate, and women can struggle with drug abuse and problem drinking too. About 2.5% of all women in the U.S. meet the diagnostic criteria for alcohol use disorder. According to the CDC, 10% of pregnant women drink despite the known dangers to the developing fetus.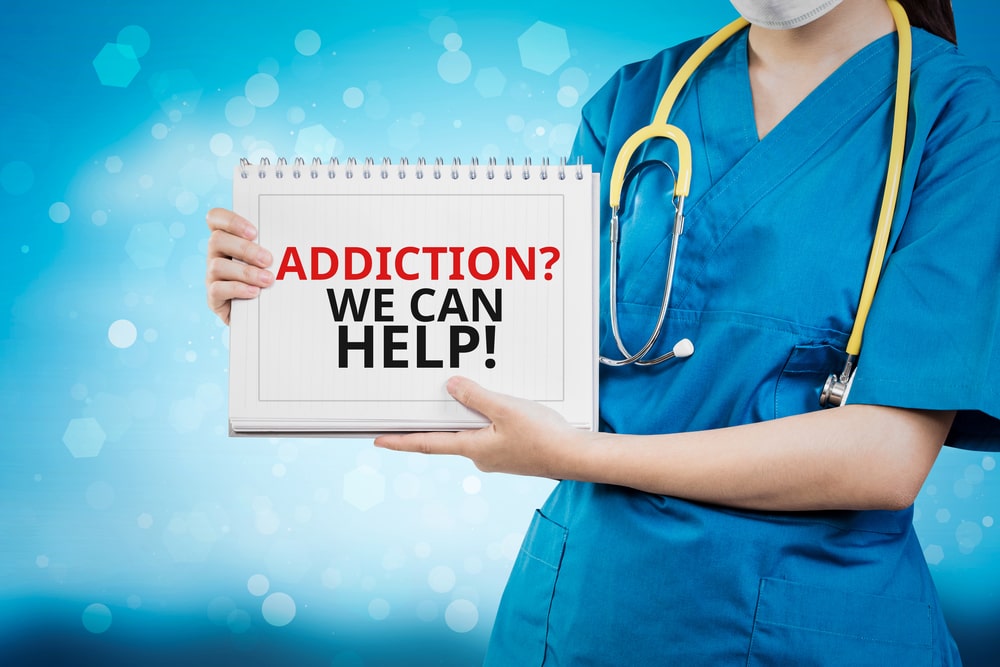 Because women are smaller than men, they are more likely to experience dangerous side effects of problem drinking and drug abuse. They absorb alcohol more readily than men and often become intoxicated more quickly. Unfortunately, women are more susceptible to experience long-term health problems related to drug addiction and chronic alcohol abuse, and they experience higher death rates from alcohol poisonings than men.
When it comes to addiction treatment, women are more susceptible to drug or alcohol cravings, and they are also at a higher risk of relapsing. Studies have found that women use drugs differently than men; they also experience different effects from drugs than men and run into unique obstacles to treatment that men often do not face. Many treatment methods have not been adequately tested on women in scientific settings, either, which can inhibit their ability to find and access adequate care.
What gender-specific obstacles to obtaining addiction treatment do women often face?
In general, women have a harder time than men entering rehab because of the following issues:
They cannot find reliable and affordable childcare.
They are often family caretakers for elderly parents or grandparents.
Women who are addicted to drugs often experience intimate partner violence, abuse, and control that prevent them from entering rehab.
Women tend to experience higher rates of depression and anxiety than men, which require specific treatment regimens for dual diagnosis.
Women who are the primary caregivers to minor children may fear losing custody of their children if they do not have another reliable family member to care for their children. Government surveys have found that four in ten children in foster care have a parent with substance abuse disorder. Female-only rehabilitation centers can offer assistance and guidance for these potentially devastating issues.
Even though women-centered addiction issues have not been studied thoroughly in the past, that is changing. The field of addiction treatment is beginning to address the disparities in care between men and women, and taking steps to alleviate these obstacles. More treatment centers and programs are being started that cater specifically to women and their unique needs.
What is a female-only treatment center?
A female-only treatment center is only open to accepting female patients. There are inpatient women-only treatment centers and outpatient treatment programs exclusively offered to women. Women are more likely to attend outpatient treatment than men because they tend to have less family support than men and are often in a caretaking role.
Why would a female patient want to attend a gender-specific rehab center?
Female-only treatment centers are better equipped than mixed-gender treatment facilities because they typically offer services that cater to female patients. These treatment centers can also better accommodate women patients in caretaking roles. Also, many female patients who enter rehab have been abused by male intimate partners or family members. They are often more comfortable around other women. It's critical for patient recovery to be in a safe, secure environment where stress levels are low.
Is the staff all-female at a women's only treatment facility?
It depends. Most female-only treatment centers refer to centers where the patients are all women, but healthcare providers are male or female. If a patient is only comfortable being around other women, she will need to thoroughly research her options to find a center that only offers care from female healthcare providers.
What are the benefits of attending an all-female treatment center?
Generally, men and women respond favorably to similar treatment methods for addiction.
Safe, medical detox
Medications to ease cravings for drugs
Individual and group therapy
Ongoing aftercare and maintenance program
For women, however, they often face unique, gender-specific needs that only a female-only treatment center can meet. For example, women with children usually need financial, housing, and childcare assistance when they seek treatment for drug or alcohol addiction. For women who've been abused by an intimate male partner, attending a female-only treatment center can help her feel safe and secure enough to stick with treatment. Even for women who have not been abused, they are often subjected to social pressures when they are in the presence of men that can inhibit their chances of recovery.
Female substance abuse patients tend to experience higher rates of eating disorders, depression, and anxiety. These mental health conditions can increase a person's chances of turning to drugs or alcohol to cope with mental and emotional stress and pain. Unfortunately, drugs and alcohol make mental health disorder symptoms worse. Also, untreated mental health conditions require different, and more extensive treatment methods to manage the conditions of both. In female-only treatment centers, the staff is better equipped to treat co-occurring disorders or dual diagnosis.
Also, women-only treatment centers have systems in place to care for pregnant women and women experiencing hormonal changes that can worsen addiction and mental health symptoms. Although a woman can benefit from any addiction treatment, female-only treatment can offer care that is more focused on the issues and needs that are particular to female patients.
If you or a loved one are struggling with substance abuse or alcohol addiction, Windward Way can help. Windward Way offers individualized treatment regimens for both women and men. Counselors are standing by to assist. Please contact Windward Way today to explore your options for addiction treatment.
ASKING FOR HELP ISN'T EASY
Our admissions counselors will guide you or your loved one through the admissions process and treatment options. Assessments are always free and 100% confidential.