What Professions Have the Highest Rates of Substance Abuse?
Drugs and alcohol are designed to induce euphoria and pleasant sensations in the brain and the body. Anyone can become addicted to a substance, but certain factors can increase the risk of developing a substance use disorder. People with a family member with addiction issues, and people with mental health conditions, and who experience increased environmental stress are at higher risk of developing substance use disorder than the general population. But can certain jobs cause a person to become addicted to drugs or alcohol? Or do certain professions attract substance abusers? The answer isn't always clear, but some professions have higher rates of substance abuse than others.
What percentage of U.S. workers abuse drugs or alcohol?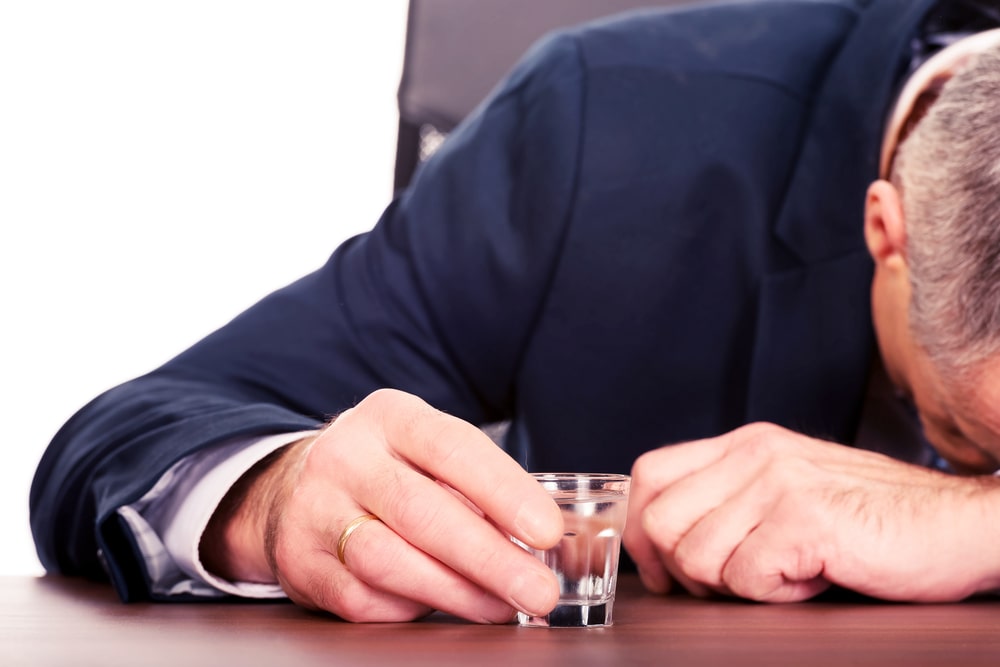 Men are more likely to abuse drugs or alcohol than women workers, and young adults are also the most likely to abuse drugs. Data from the National Drug Use and Health Survey has found that:
7% of full-time workers between the ages of 18 and 64 drink each month heavily. Heavy drinking is defined as having five or more drinks in one day on at least five separate occasions during the month.
6% of full-time workers use illicit drugs and misuse prescription drugs each month.
5% of full-time workers were considered dependent on drug or alcohol abusers in the last year.
What other contributing job factors can increase substance or alcohol abuse rates?
The area a person works, their pay rate, gender, and their rank within their industry can all contribute to drug or alcohol abuse rates in a given profession. It's important to understand that addiction is not necessarily uncommon in any industry, but certain jobs seem to contribute to higher rates of substance use disorders than others.
Certain professions include working long, socially-isolating hours or operating in socially-isolating positions. Stressful jobs can also contribute to depression or PTSD rates, which are positively correlated with increased rates of substance abuse. Professions, where drugs or alcohol are readily available, may also add to increased rates of substance abuse among workers. Jobs that attract people who already have elevated rates of drug or alcohol abuse issues may contribute to higher rates of addiction in these industries.
What are the professions with the highest rates of addiction problems?
About 10% of the general population abuses drugs or alcohol, and the same rate of drug abuse can be found among health care professionals. Statistically, though, doctors are more likely to abuse prescription drugs than their patients. Long hours, high stress, and easy access to prescription medications may explain the high rates of substance abuse among doctors. But, not all substance abuse rates are equal among medical professionals. Certain specializations are at higher risk of drug abuse than others.
For example, psychiatrists, emergency room doctors, anesthesiologists, and nurses abuse prescription drugs the most. Surgeons and pediatricians are the least likely to abuse drugs. However, surgeons have some of the highest rates of tobacco and alcohol use. Psychiatrists tend to abuse benzodiazepines the most, while anesthesiologists abuse opioid drugs. Emergency room doctors have the highest standards of illegal drug use among all healthcare professions. Female surgeons are more likely to abuse alcohol than male surgeons. Surgeons reported that depression, burn out, and making a medical error were the most significant contributors to their alcohol abuse.
A high-stress career coupled with long hours, massive student loans, and a shrinking job market all contribute to high substance and alcohol abuse rates among lawyers. Attorneys within their first decade of practice are the most at-risk of having a drinking problem, with 29% of surveyed attorneys in this group reporting problematic drinking patterns. Most surveyed attorneys didn't start to drink heavily until they began practicing law, while the majority of problem drinkers start drinking heavily as young adults. Depression and anxiety related to job stress are significant contributing factors for substance abuse rates among lawyers.
80% of male food service workers and 64% of female food service workers participate in problem drinking behaviors. 19.1% of all food service workers abuse illicit and prescription drugs. People who work in the restaurant industry tend to be young, which may partially explain high rates of substance abuse in this demographic. However, stressful environments, low wages, and shift work may also play a role. Food service workers will sometimes abuse amphetamines or cocaine to stay awake during long shifts. Erratic and unpredictable schedules may also contribute to the use of legal and illegal drugs among restaurant workers.
How can someone get help for drug or alcohol abuse without losing their job?
For people in professional careers, especially medicine, getting charged and convicted of drug use can be a severe blow to their career and professional reputation. It's imperative that people in these professions who suffer from addiction get help for their disorder before it becomes a law enforcement issue. If given a drug charge as a doctor or attorney, they can lose their professional license.
Restaurant and food service workers may fear losing their jobs if they stay too long in a rehab facility. Fortunately, there are intensive outpatient programs that can accommodate a person's work schedule. Depending on the severity of the addiction, a patient may need to spend time in a medical detox facility until the drugs are safely out of their system. Some high-end treatment centers offer video-conference services, so professionals can continue to work while receiving intensive inpatient care.
The long-term consequences to a person's career and health are not worth the risk. It's far better to take the time off you need to recover from addiction, instead of waiting to hit rock bottom and potentially losing your professional license.
If you're struggling with drug or alcohol abuse as a professional, it's never too late to get help. The caring and discreet doctors and therapists at Windward Way have helped hundreds of workers achieve sobriety while maintaining their professional licenses and reputations. Please contact Windward Way today to explore your options for addiction treatment.
ASKING FOR HELP ISN'T EASY
Our admissions counselors will guide you or your loved one through the admissions process and treatment options. Assessments are always free and 100% confidential.