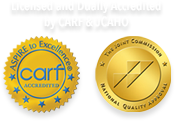 Speak Privately With One Of Our Counselors Today
Insurance May Cover Up To 100% Of Cost
LUXURY TREATMENT MARKED BY SUCCESS
Windward Way Recovery for men and Casa Capri Recovery for women offer cutting-edge treatment programs for drug and alcohol addiction based on the most comprehensive clinical techniques and creative innovation.
Our compassionate licensed professionals work individually with each client to create a treatment plan and support structure to foster life-changing transformation of the whole person. Begin the start of a new chapter in recovery in sunny Orange County with the Pacific ocean minutes away.
Please call (844) 406-0046 to speak confidentially with one of our counselors.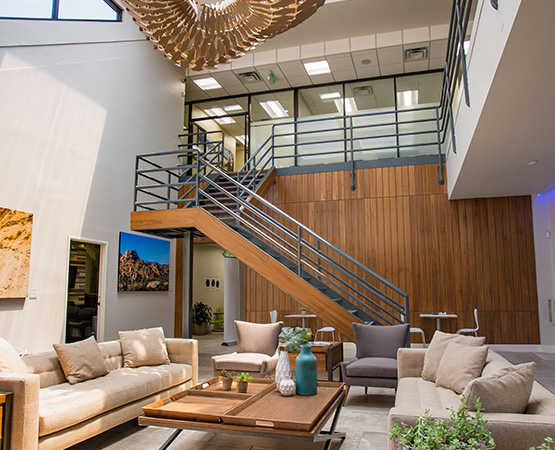 (844) 406-0046
Counselors Are Standing By 24 Hours a Day
LICENSED & DUALLY ACCREDITED: 5-STAR RATED CENTER
We are fully licensed and accredited by The Joint Commission and CARF – the standards of excellence in quality programs. Our highly-experienced clinical & support staff make our programs stand out from others. In fact, we maintain the only 5-star rated center in Orange County, California. Windward Way and Casa Capri clients thank us for saving their lives, and we are honored.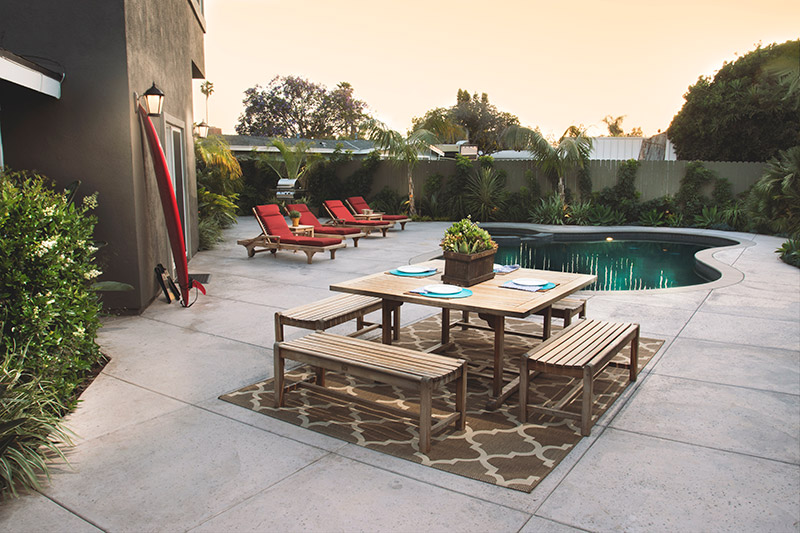 Speak Privately With A Counselor
Call (844) 406-0046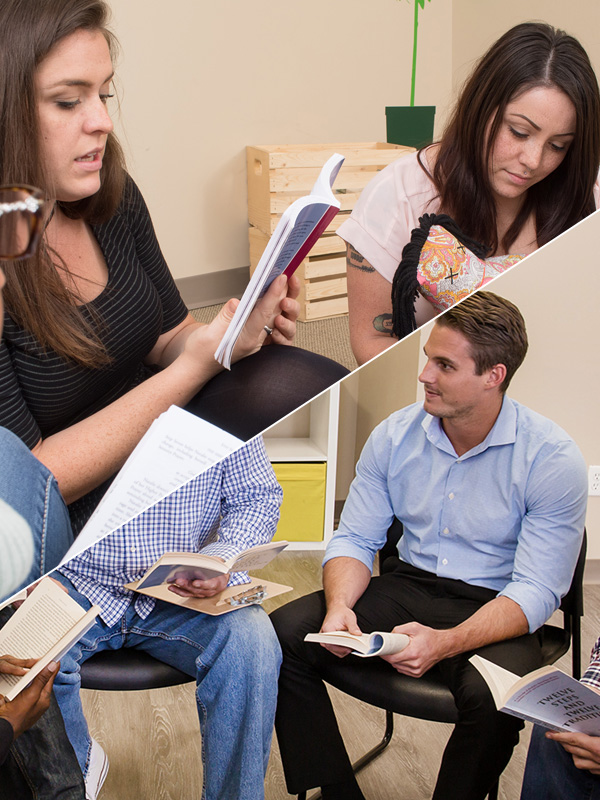 GENDER-SPECIFIC TAILORED PROGRAMS & FACILITIES
Men and women often experience different, underlying issues that coincide with substance abuse disorders. Because of this reality, we have developed clinically-proven programs uniquely for men and women.
Casa Capri Recovery clients are treated with respect and dignity — a lifestyle supporting the mind, body and spirit. We help you feel comfortable and confident in your womanhood and sobriety. Research has repeatedly demonstrated that women in early recovery are at risk for anxiety, depression, and other mood disorders.
The "structured freedom" of Casa Capri allows women to deal with issues such as body image and self-esteem as they relate to recovery. With this in mind, Casa Capri offers a warm and secure environment that fosters a healthy outlook.
Windward Way Recovery has helped thousands of men overcome their addiction to drugs and other substances. We provide male-only residencies in our program designed to offer a comfortable, respectful, and productive environment for community, accountability, and lasting recovery. We teach men to manage their unique issues to maintain sobriety and trustworthiness.
(844) 406-0046
Counselors Are Standing By 24 Hours a Day
INSURANCE MAY COVER UP TO 100% OF COSTS
Casa Capri Recovery & Windward Way Recovery accepts and / or is covered through most PPO insurance plans. Please contact us if you would like us to verify your eligibility, coverage, and benefits. Our helpful counselors are standing by to advise:
Call (844) 406-0046.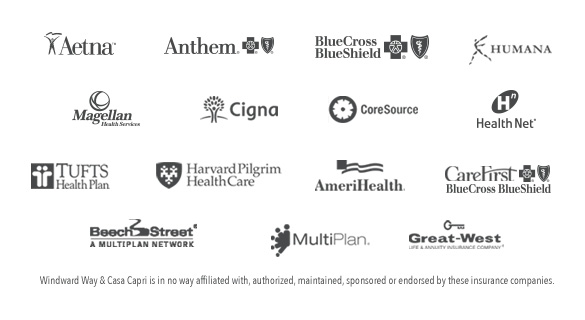 (844) 406-0046
Counselors Are Standing By 24 Hours a Day
THRIVING ALUMNI PROGRAM & LASTING FRIENDSHIPS
Living the sober life isn't exactly easy. Therefore, we're committed to supporting our clients in their transition towards long-term recovery. Because of the relevant life-skills we teach our clients while in treatment, those in recovery are empowered with a sense of hope and accomplishment to encourage lasting recovery results.
We want you to feel confident in choosing Windward Way for men or Casa Capri for women, so the last phases of our program are really where the rubber meets the road. Our post-treatment support highlights recovery coaching for up to 12 months above and beyond our core residential program to ensure a lasting success.
What's more, our thriving alumni program is—bar none—one of the most active and engaging you'll find anywhere.
When a client transitions out of Windward Way or Casa Capri walking in recovery, they become part of our community having strong bonds of lasting friendships that foster openness, accountability, and enjoyable sober living. There is much to look forward to; recovery is possible! It happens every day at Casa Capri and Windward Way.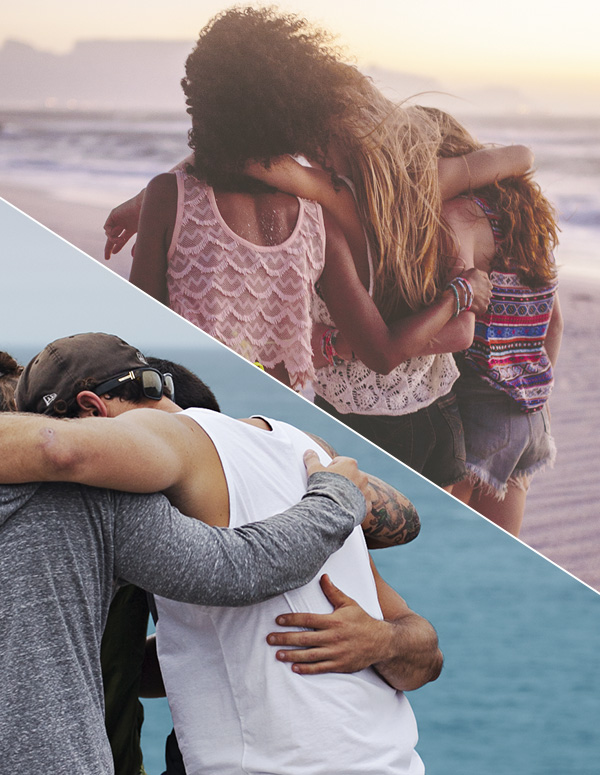 (844) 406-0046
Counselors Are Standing By 24 Hours a Day
MELISSA GOODMON, CASA CAPI FOUNDER
"Recovery is a journey. Casa Capri was founded with the objective that every woman who walks through our doors feels love and support. We've built a sanctuary for women to heal with other women and address their unique needs. Our passionate team takes pride in guiding women through the recovery experience in a safe and comfortable setting with our cutting-edge clinical program. The gift for me is watching our women connect with each other, themselves and their families as they learn to live life free from drugs and alcohol; it's simply magical."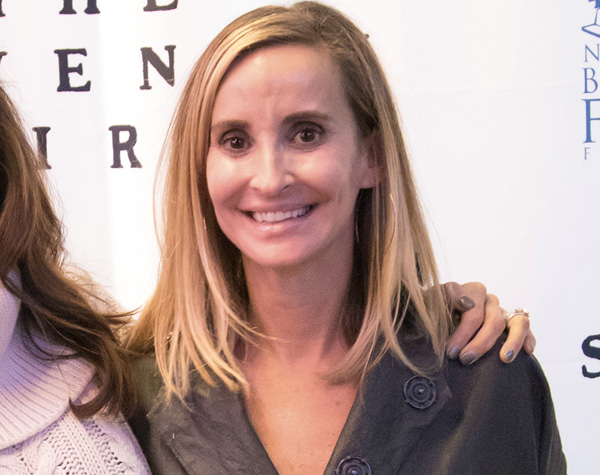 (844) 406-0046
Counselors Are Standing By 24 Hours a Day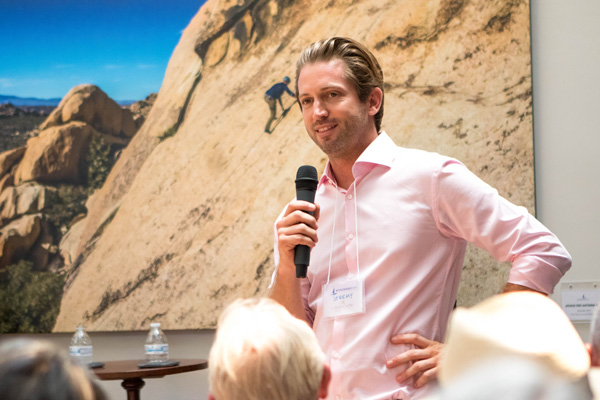 JEREMY BRODERICK, WINDWARD WAY FOUNDER
"When I founded Windward Way, I envisioned a program for men like one I could relate to in my own recovery. I wanted guys to discover the peace and purpose I'd found for myself – that a life without drugs or alcohol is possible and an exciting way to live. Windward Way strives to continually evolve our clinical practices into the most effective treatment experience for all we serve."
HELP IS JUST A PHONE CALL AWAY
CALL NOW (844) 406-0046